As the amount of ASD students attending college increases, there is a drastic need for programs that are designed to acclimate ASD individuals to the intimidating college environment. Many students with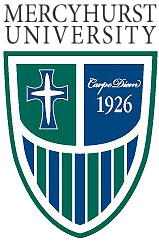 autism experience difficulty in adjusting to an independent lifestyle, tackling the increased workload and alternating schedule, and being able to operate in social settings.
      Fortunately, many colleges have observed this need and have been working towards creating programs that can ease ASD individuals into the college setting through mentoring and skill developing plans. One such college, Mercyhurst University, has served as one of the forefront providers of Autism Support programs; their Autism Initiative at Mercyhurst (AIM) program has served thousands of ASD students since the program's initiation in 1984.
Formally called The Learning Differences Program, AIM was renamed in 2008 to better emphasize the goals of the program: help individuals on the Autism spectrum find success in their college experience throughout all four years of attendance. As listed on their website, the AIM program "strives to accentuate each students' abilities within the academic, emotional, and independent-living domains, while building new skills where the student may be deficient."
Some of the programs that AIM provides include mentoring programs to build social skills, off campus ventures to practice new skills, and a Career Path program, all organized by staff certified in PEER.  The aforementioned Career Path program not only teaches vocational skill development, but also provides access to internships, job shadowing opportunities, and resources that specialize in the employment of ASD individuals. Additionally, students in the AIM program are given the option to join specialized housing units that have trained housing coordinators and staff to help students adjust to independent lifestyles.
The application process for AIM is relatively simple, and requires recent medical records documenting an individual's ASD diagnosis, a recommendation form by a student's doctor or social worker, and "psycho-social" documentation wherein a student marks behavioral concerns that the school uses in order to better format their AIM experience.
One issue with applying to and becoming accepted to the AIM program is the fact that students may only apply to the AIM program if they have already been accepted to Mercyhurst University. This may pose a problem to ASD individuals whose academic reports may not accurately demonstrate their capability due to inadequate programs and support from their secondary school.
Another problem that may be posed to potential AIM attendees is the cost. On the tuition section of Mercyhurst's site, the cost of attendance is listed to be approximately $50,000, while enrollment in the AIM program is an additional $2,590. Suffice to say, individuals who are struggling financially will find it difficult to get past the hefty price tag. Fortunately, however, Mercyhurst does offer financial aid that awards students both in terms of financial need and on academic merit.
Despite some hurdles that may prevent certain students from being accepted into the AIM program, many colleges have begun to seek advice from Mercyhurst in order to format their own autism programs. William and Mary, which currently lacks an extensive, formal program designed to aid Autistic students, could certainly benefit from engaging with and taking tips from Mercyhurst.
Images:
https://en.wikipedia.org/wiki/Mercyhurst_University
https://www.mercyhurst.edu/academics/autism-initiative-mercyhurst
https://faithlifeerie.wordpress.com/2017/12/20/autistic-students-and-their-parents-take-leap-of-faith/