Over the course of the past few decades, the online dating world has expanded exponentially and thrived with new technology and the Internet. Some of the  recent popular sites, such as "Match.com" and "eHarmony," have become highly successful. Specialized dating sites also emerged based on different groups with common interests, such as "Christian Mingle" for the religiously active and "Silver Singles" for older age levels. Yet, the online world has only recently recognized another prominent group of people, who like everyone else are seeking a good match and possible long term relationship: Neurodiverse individuals or specifically those who identify on the ASD spectrum.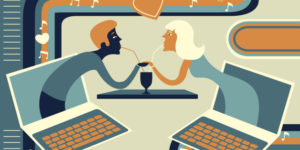 In doing some simple googling, I found it interesting that there seemed to be shortage of dating websites for those on the autism spectrum. Overall, a majority of the first results involved different blogs or articles giving advice on how to date someone with autism or testimonies of online dating stories from those who identify as autistic. However, in seeking a specific site, I found there were only two or three options listed on that same first page when googling "autistic online dating sites."
I investigated a couple of the sites including SpectrumSingles.com and Autistic Dating. The first, SpectrumSingles.com promoted a safe environment to determine compatibility without the added difficulty of conventional social settings. They also boast a compatibility test which matches specific autistic attributes with individuals who report similar attributes and placement on the spectrum. After making a profile, I found that the test focuses on social patterns, daily behavioral tendencies, sensitivities and specific interests (numbers, patterns, etc). The other site, Autistic Dating, went with a different theme centered more around building friendships from matches in a broad community of others on the spectrum which could later lead to dating. However, like the other site, you can be specific about what sort of autistic characteristics you attribute to yourself and what you look for in your match.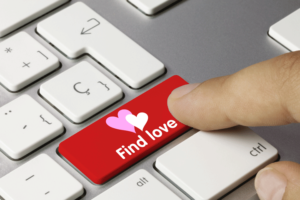 While there may not be a wealth of specifically autistic dating sites, the online dating community as a whole is a good option for neurodiverse individuals for several reasons. Being on the spectrum comes with several social difficulties including reading social cues and recognizing emotions in others. There is also a prevalent comorbidity between ASD and social anxiety. In Lugnegard's article, "Psychiatric comorbidity in young adults with a clinical diagnosis of Asperger syndrome," the researchers found that 56% of the participants also met the criteria for an anxiety disorder. The online dating method eliminates a large amount of anxiety associated with meeting new people and introducing yourself in a social setting. As a more anonymous source, it also allows someone to present a version of their personality that does not explicitly focus on the diagnosis of ASD. Being part of the online community could also contribute to a diminished sense of loneliness and provide an outlet to build friendships. Online dating is an expanding frontier for all people to consider discovering!