Upon hearing the word "autism," a variety of things may come to mind. You might think of someone you know who has autism, remember a TV show you've watched about a character with autism, or think of stereotypes about autism that you commonly hear.
These "autism myths," though sometimes based in a bit of truth, are often false. Not only are they untrue, but they perpetuate antiquated ideas about Autism Spectrum Disorder (ASD) and represent those affected by autism in a way that is extreme and even offensive. That's why I'm presenting some common myths about autism and the scientific research that debunks them.
Myth #1: Individuals with autism can't be in relationships.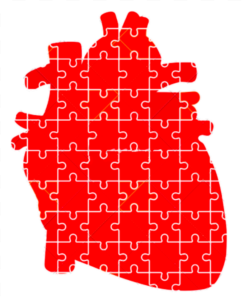 Science Says: People with ASD have the same emotional capacity for romantic relationships as neurotypical individuals. A study published in the Journal of Clinical Psychology proves this, stating that nearly 95% of people with autism have a desire to be in a romantic relationship, and approximately three-quarters of those individuals have had a relationship before. This shows that not only do neurodiverse individuals have the motivation to seek out a relationship, but that many also have the experience necessary to make that relationship successful.
Myth #2: Having autism means you are intellectually disabled.
Science Says: Many studies performed during the 20th century claim that only one out of five people 
with ASD have "normal" intelligence, but more recent research consistently shows that about half of children on the spectrum have an average or above-average IQ. 
The media has also had a large role in this misconception, portraying autistic characters with either severe intellectual disabilities or genius-like savantism. In reality, people with autism can lie anywhere on the intelligence spectrum, not just at the extremes.
Myth #3: Vaccines can cause autism.
Science Says: Nearly everyone has heard this myth, despite the overwhelming number of studies that have proven it false. A 2013 CDC study confirmed that there was no difference between children with and without ASD in the number of antigens received from vaccines. Furthermore, the vaccine ingredient initially questioned, the mercury-based preservative thimerosal, was proven to have no link to ASD in nine separate CDC studies. Even so, as humorously pointed out in John Oliver's Last Week Tonight vaccine episode, this ingredient was removed nearly twenty years ago as a precautionary measure.
Myth #4: There is no way to treat autism.
Science Says: While it is true that autism can't be cured (and it doesn't need to be!), this doesn't mean nothing can be done. There are many treatments available to help ease the severity of symptoms and increase functionality, including behavioral and management training, specialized therapies (speech, physical, and occupational), and medicines to treat related problems such as anxiety.
These are just some of the many autism myths, but they stand as proof that just because something is widely accepted doesn't necessarily mean it is true. Scientific research busts these myths and, most importantly, shows that people with ASD cannot be defined by one stereotype, characteristic, or IQ number. Each individual has their own experiences and story, and we owe it to them to listen, rather than believe the myths we may hear.